Automated Backup to GoogleDrive
About GoogleDrive:
Drive provides encrypted and secure access to your files. Files shared with you are proactively scanned and removed when malware, spam, ransomware, or phishing is detected. And Drive is cloud-native, which eliminates the need for local files and minimizes risk to your devices.
All the Hosting by AliTech customers have access to GoogleDrive Backups, here is what you need to backup and secure your data:
Step 1:
Login to CyberPanel and from the side bar select Backup > Setup GoogleDrive. as shown in pic

Step 2:
Select setup new account, here you can select any name, better write your google username to remember: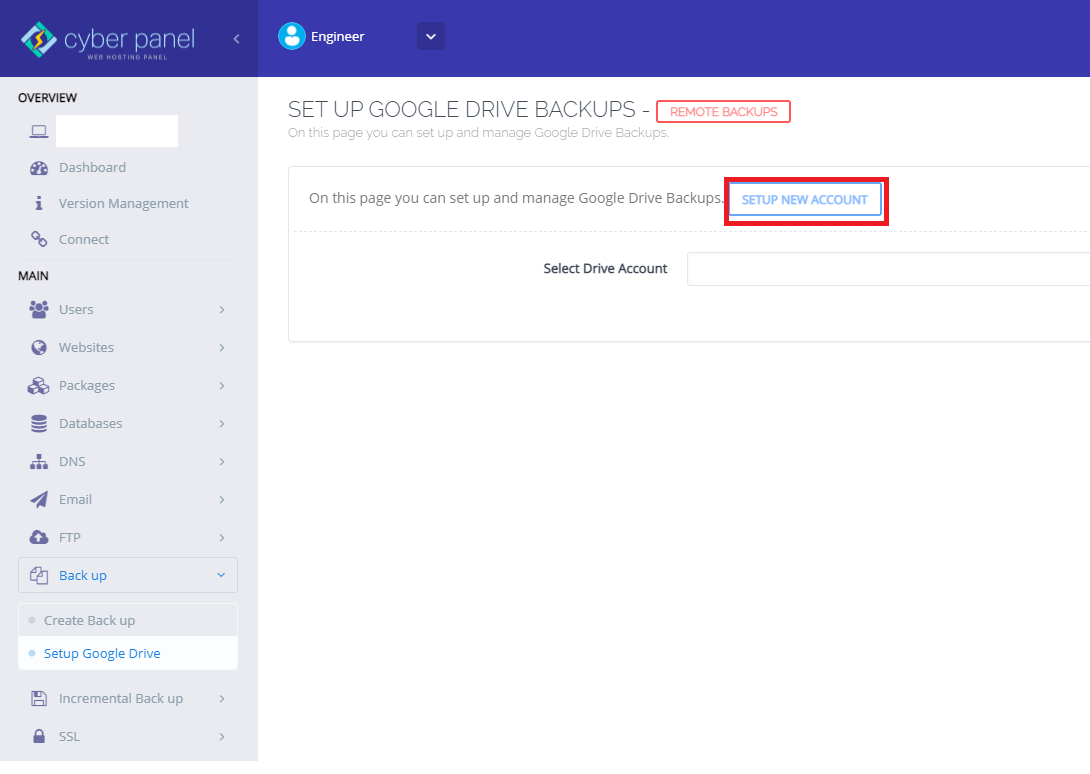 Step 3:
After you write account name and click save it will take you to CyberPanel login page, here select signup at the bottom of the login (account creation with CyberPanel cloud is free).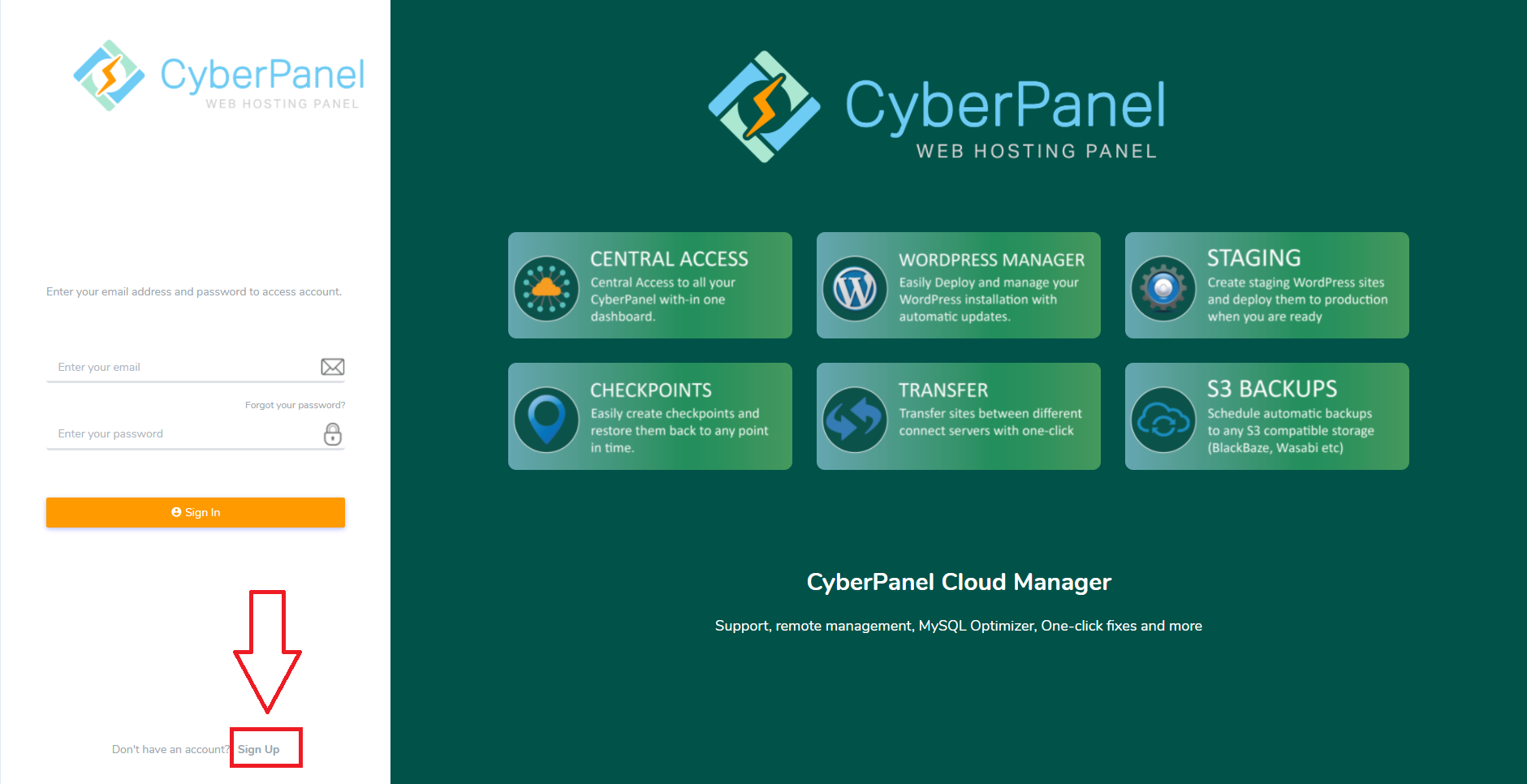 Step 4:
Signup here you may choose different username & password as needed.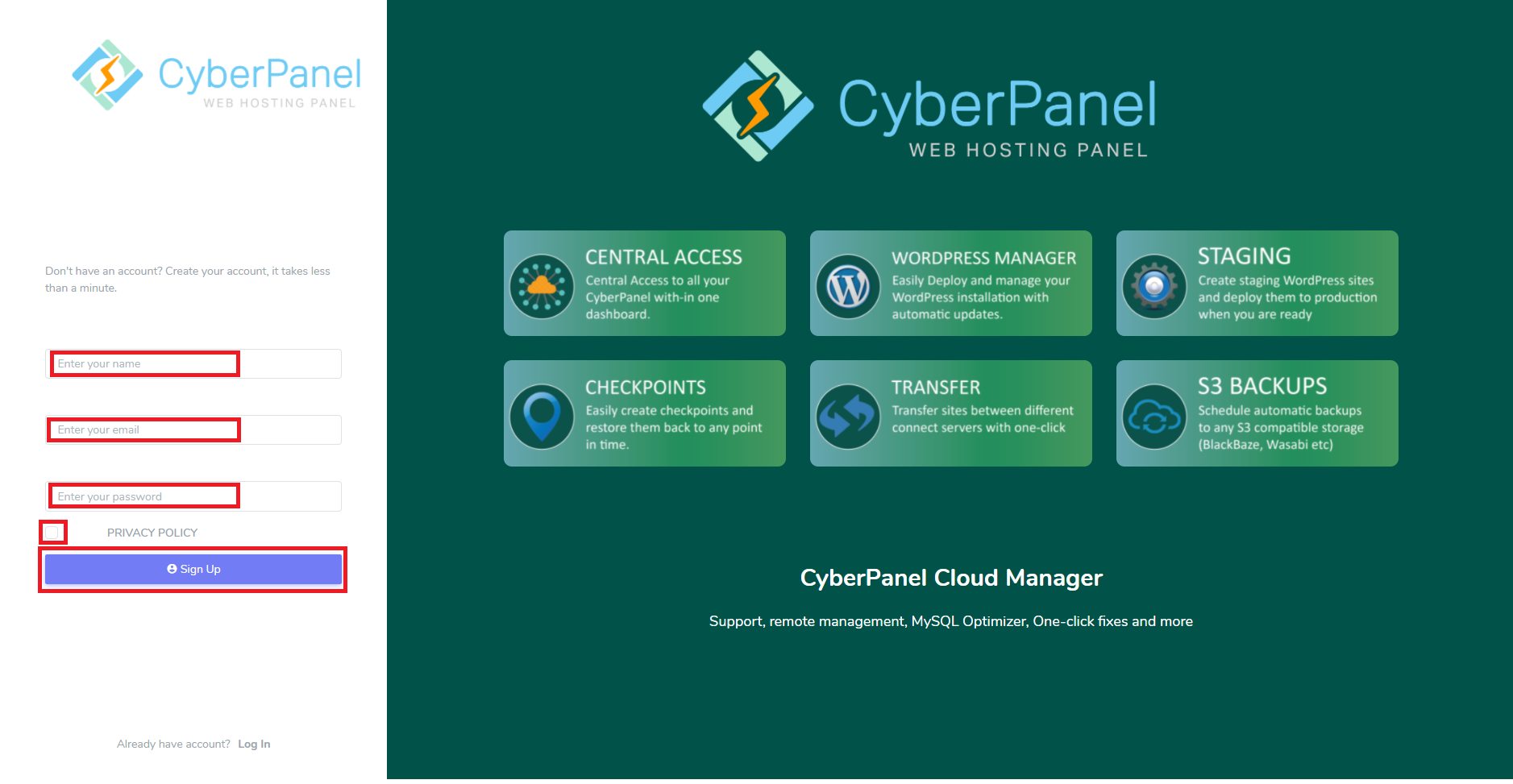 Step 5:
After signup is complete login to CyberPanel, after you are logged in go back to Step 2. Now when you click save it will take you to Google Oauth2 as shown below: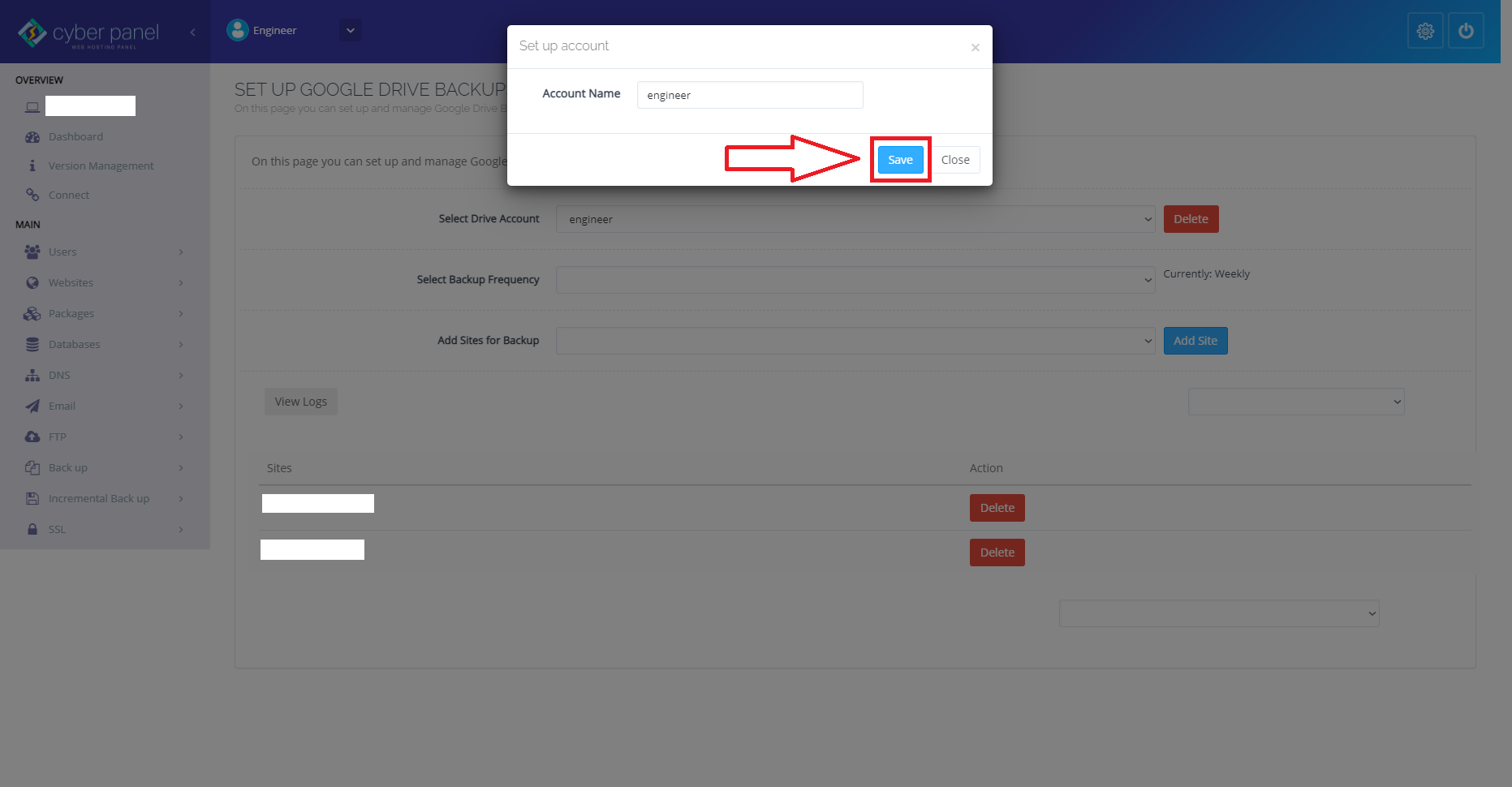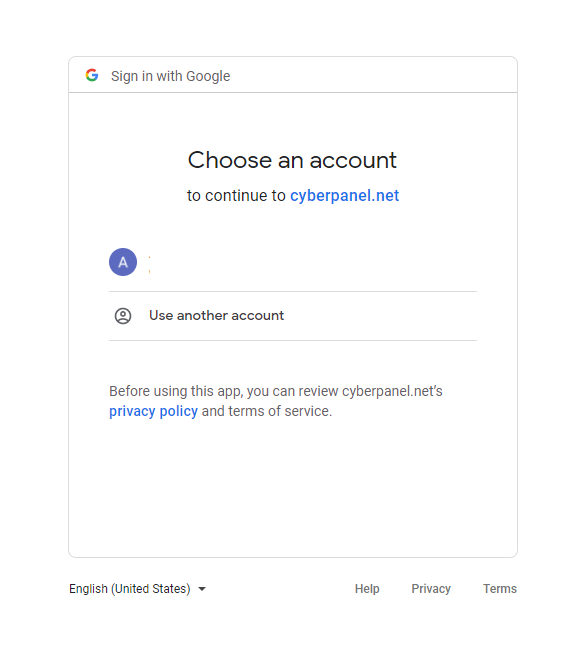 Login to your GoogleDrive account (your password credentials will not be shared with CyberPanel or HostingbyAliTech)
Step 6:
After you are logged in to Google Drive go back to CyberPanel and select drive account, Backup Frequency & Site which you want to backup, you may select all sites one by one as needed: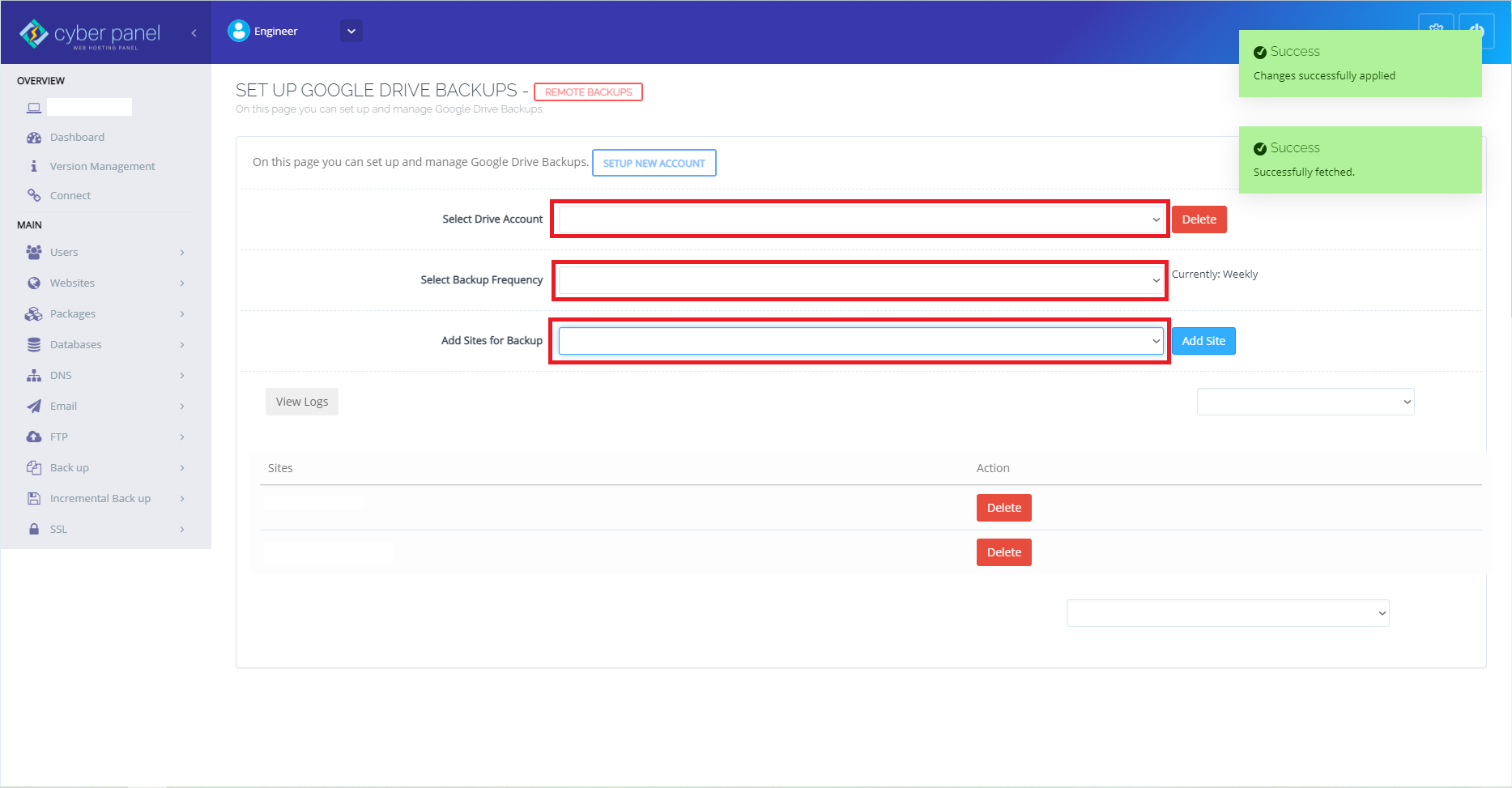 Let us know in comments if you feel some difficulty or comment if you had success following this tutorial.
You may contact via WhatsApp provided at the bottom of this
Similar Posts:
https://www.hostingbyalitech.com/blog/post/step-step-guide-django-installation-cyberpanel-litespeed-uwsgi-cyberpanel-litespeed
https://www.hostingbyalitech.com/blog/post/amazon-aws-google-cloud-microsoft-azure-vultr-blocks-port-25-default
https://www.hostingbyalitech.com/blog/post/get-12-months-aws-wordpress-hosting-free
Original Post at CyberPanel:
Keywords:
translate google, gmail3, gmail login, google meet, gmail sign in, googlemaps, drive google, google, gmail3, wwwgooglecom, classroom google, google disk, picture google image search, google image finder online, search using image in google, sign out from all devices gmail, drive google disk, google account sign in new account, youtube tv and premium, gmail account, youtubetv, gmail3, google images, google account, gmail sign up, drive google, gmail sign in, reverse image search, create gmail account, gdrive, google sign in, gmail log in, gmail create, google login, gmail email login, image search google, googlemail email, searchbyimage, create google account, google drive sign in, new gmail account, my google account, google account sign in, google account manager, google account recovery, google account sign up, google account login, google sign up, new gmail login, gmail login new account, my google drive,