[SOLVED / FIXED] | Can't type in search bar Windows 10
Issue:
When you type into search box in Windows 10 it doesn't write.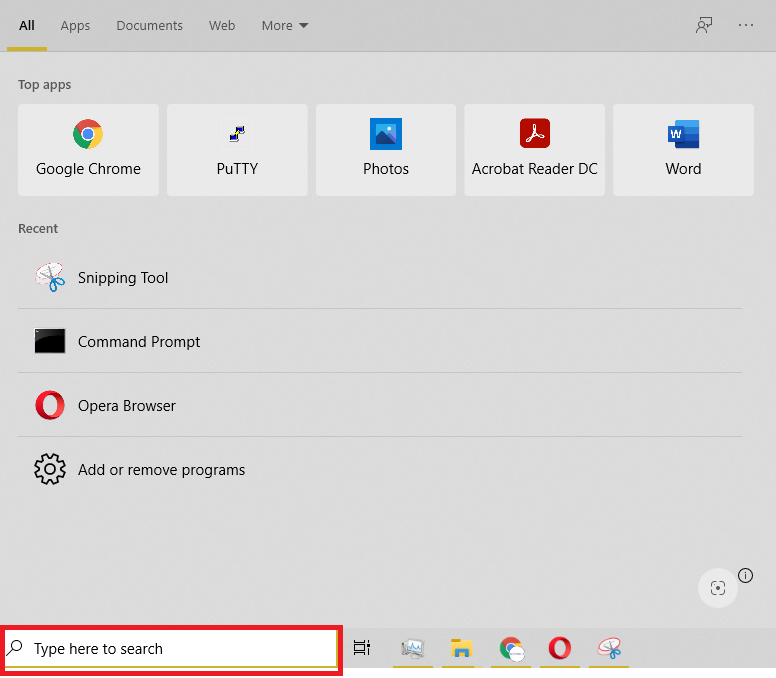 Also similar issue when you type in Windows 10 settings you can't write.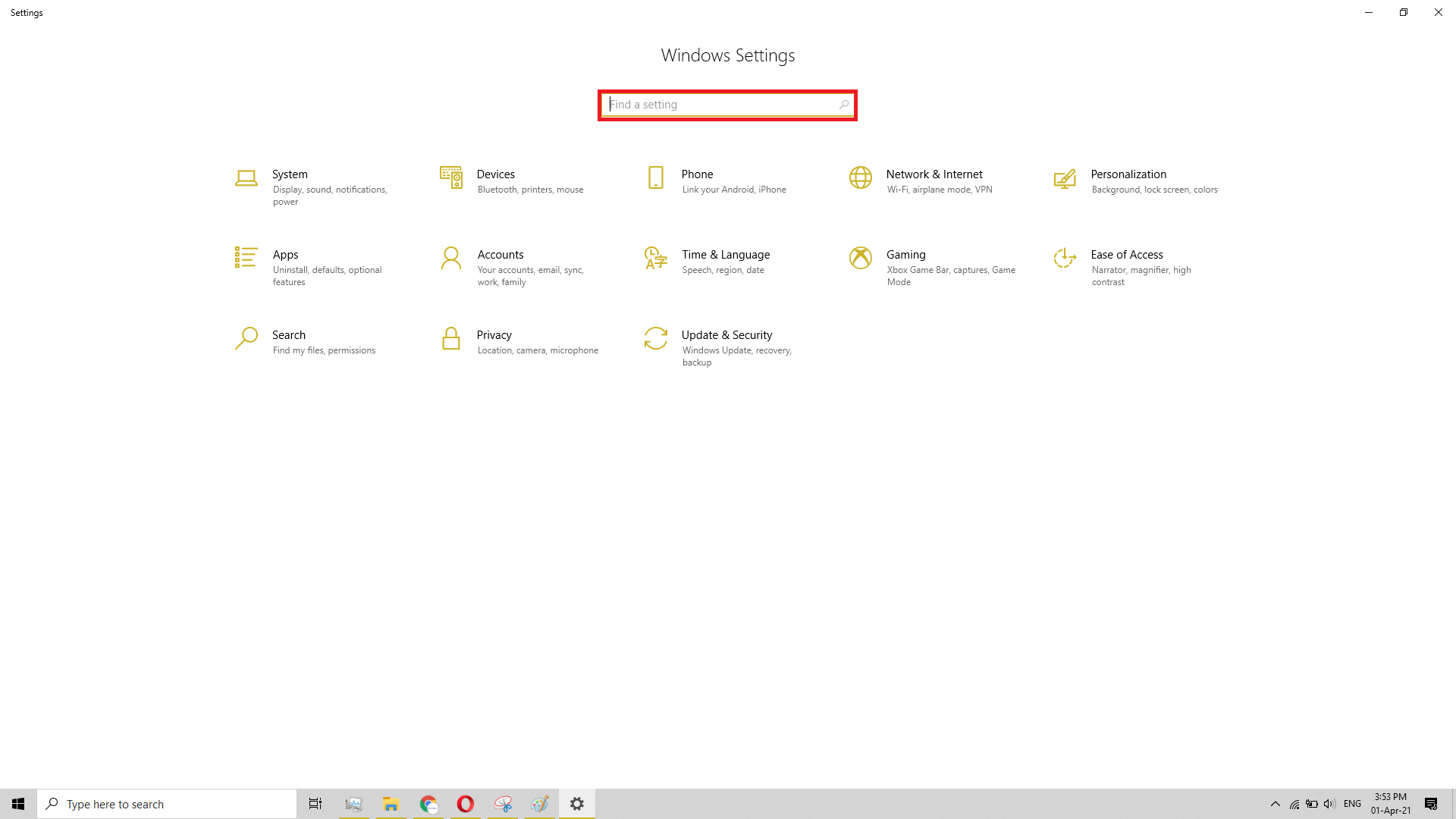 Solution / Fix:
Method 1. Restart CTF Loader:
Check if CTF Loader process is running in Windows by starting Task Manager :
1. Press the CTRL + SHIFT + ESC keys to open the Task manager.
or
Right click on Task bar to start Task Manager: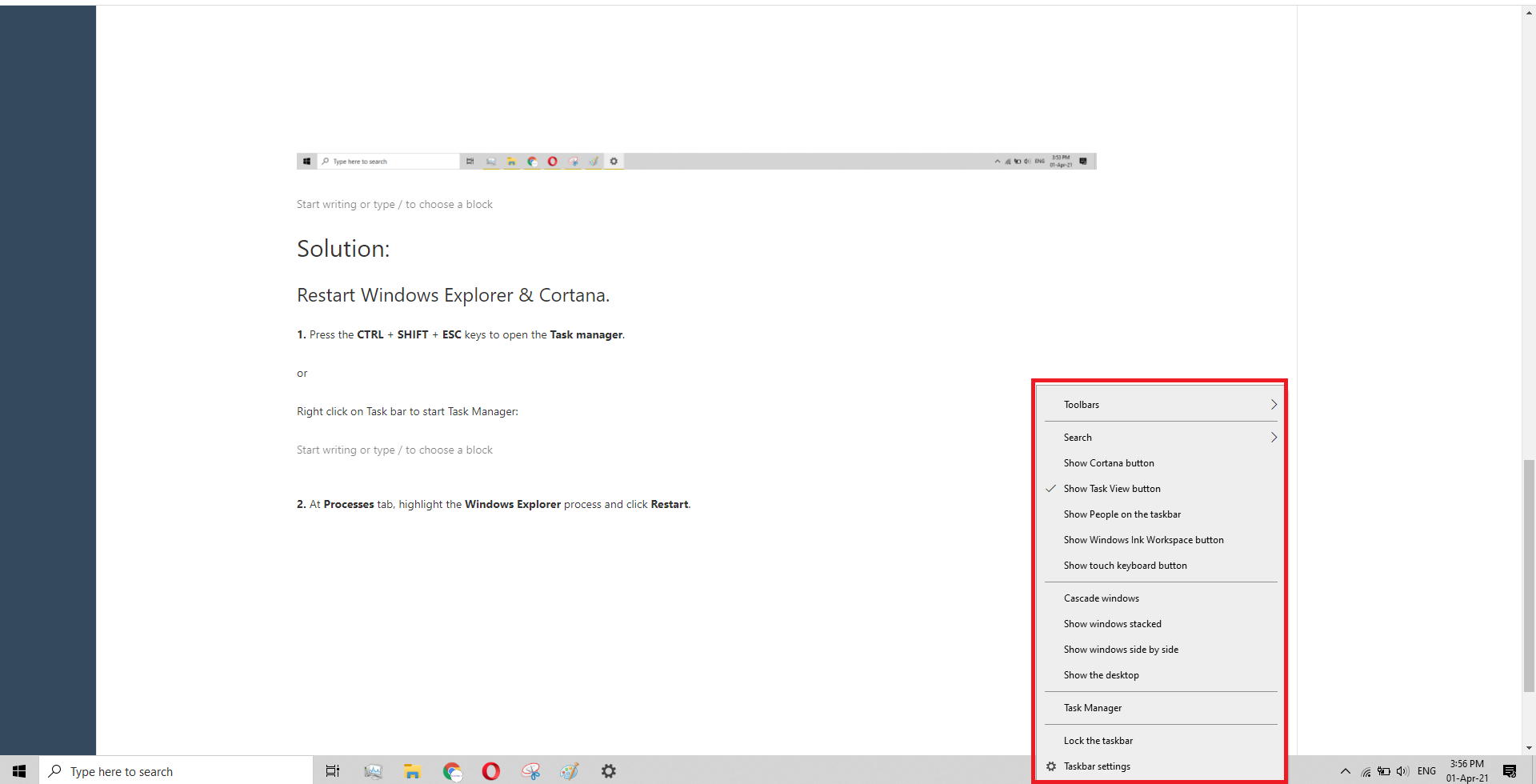 1. Press the Windows  + R.
2. In run command box, copy paste the below command and press Enter:
C:\Windows\system32\ctfmon.exe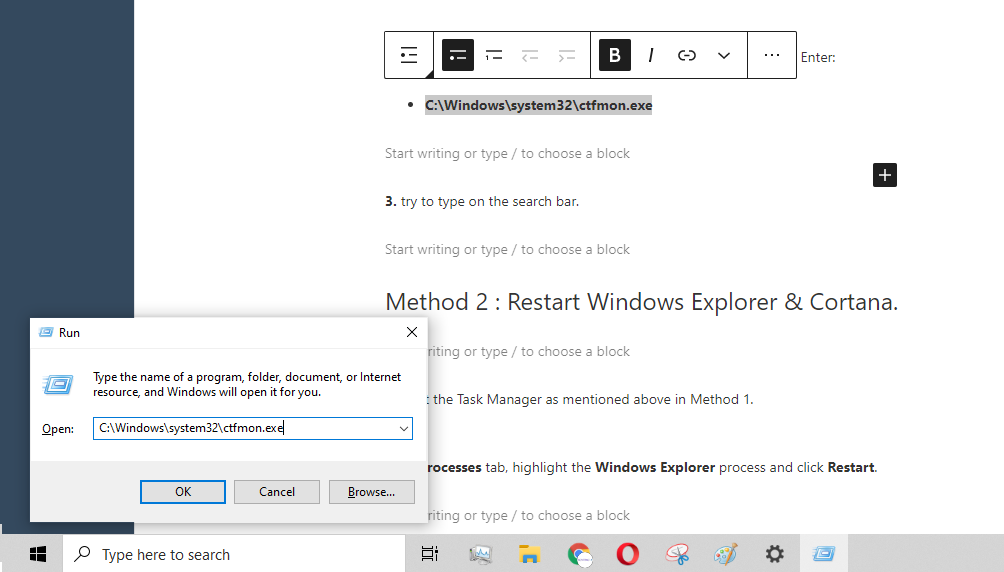 3. try to type on the search bar.
Method 2 : Restart Windows Explorer & Cortana.
1. Start the Task Manager as mentioned above in Method 1.

2. At Processes tab, highlight the Windows Explorer process and click Restart.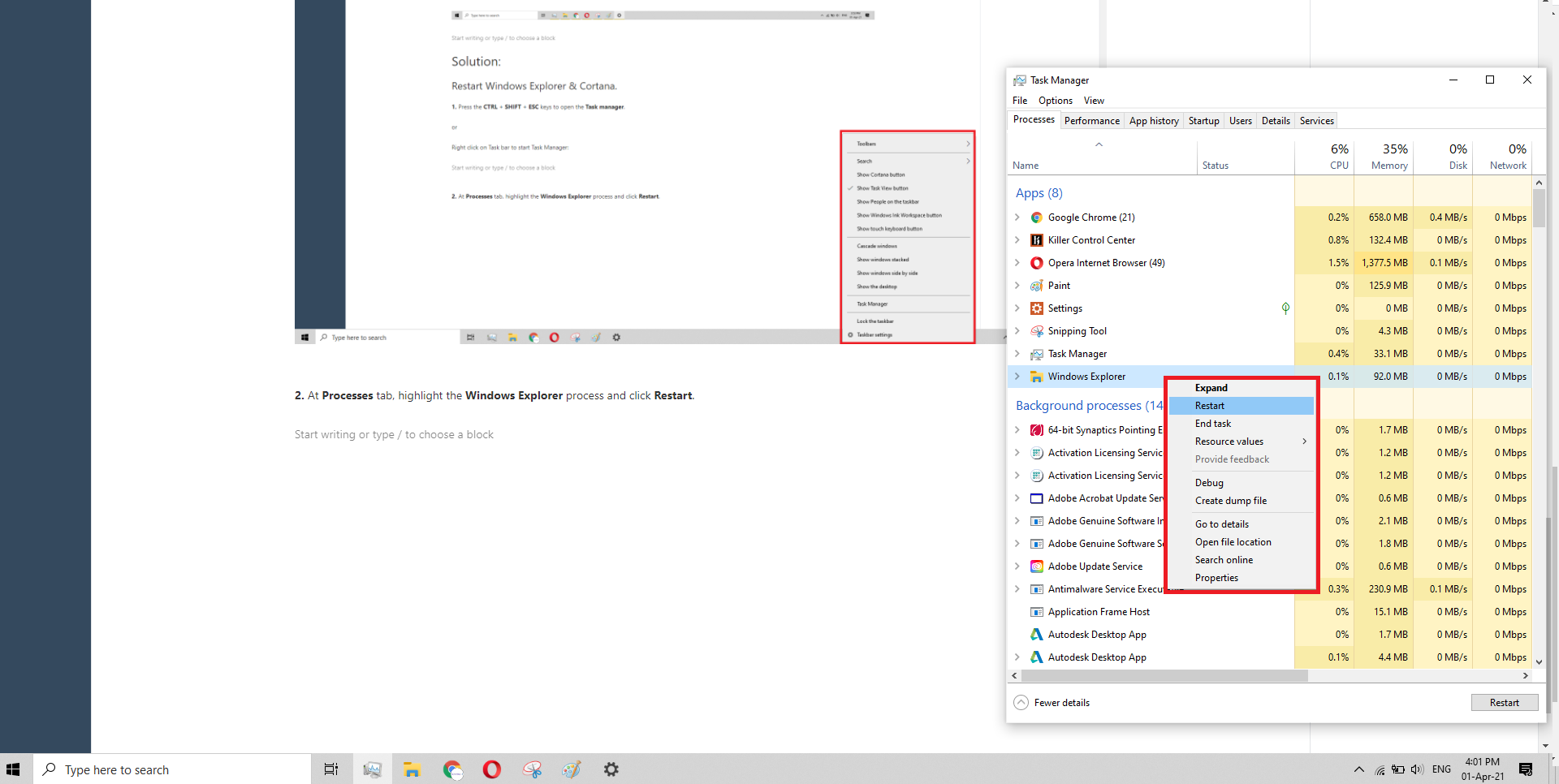 3. Now, right click at Search process and click End Task.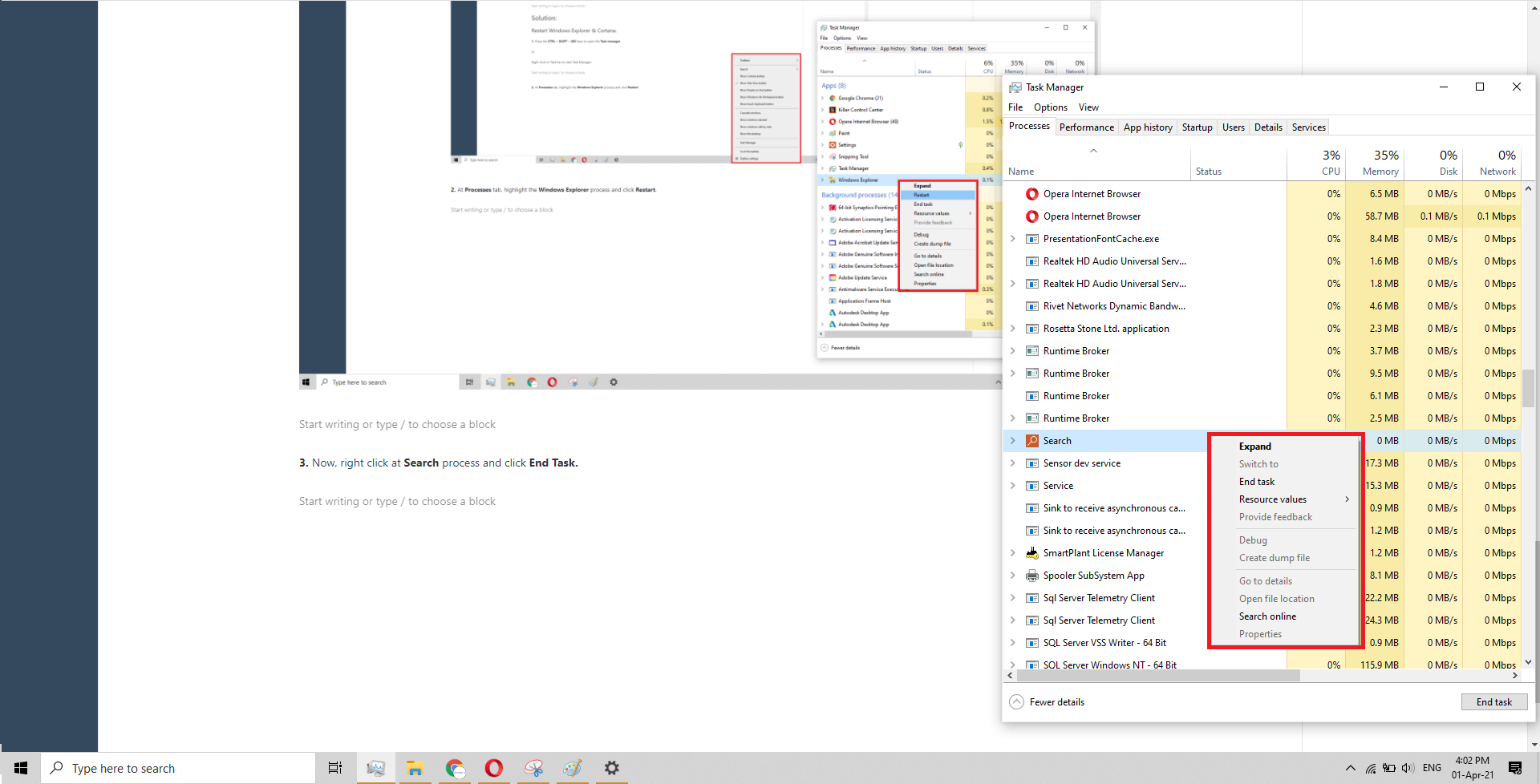 Please write in comments if this solved / fixed your problem to help others.
Similar Questions & Solutions:
How do I fix windows search bar not typing?
When I type in the search bar nothing happens?
How do you unlock the search bar in Windows 10?
8 Ways to Fix the Windows 10 Start Menu Search When It Stops
Why is my Windows 10 keyboard not working?
Keywords:
i cant type in windows search bar, can't type in windows search bar, can't type into windows search bar, windows, windows 7, windows 8, windows 10, Windows XP, Windows ME, Windows 2000, Windows Server, Windows