[SOLVED] : File Explorer is crashing on right click Windows 10 | Windows 8 | Windows 7 | Windows XP
Issue:
When you right click on File Explorer sidebar with Windows Explorer / File Explorer crashes.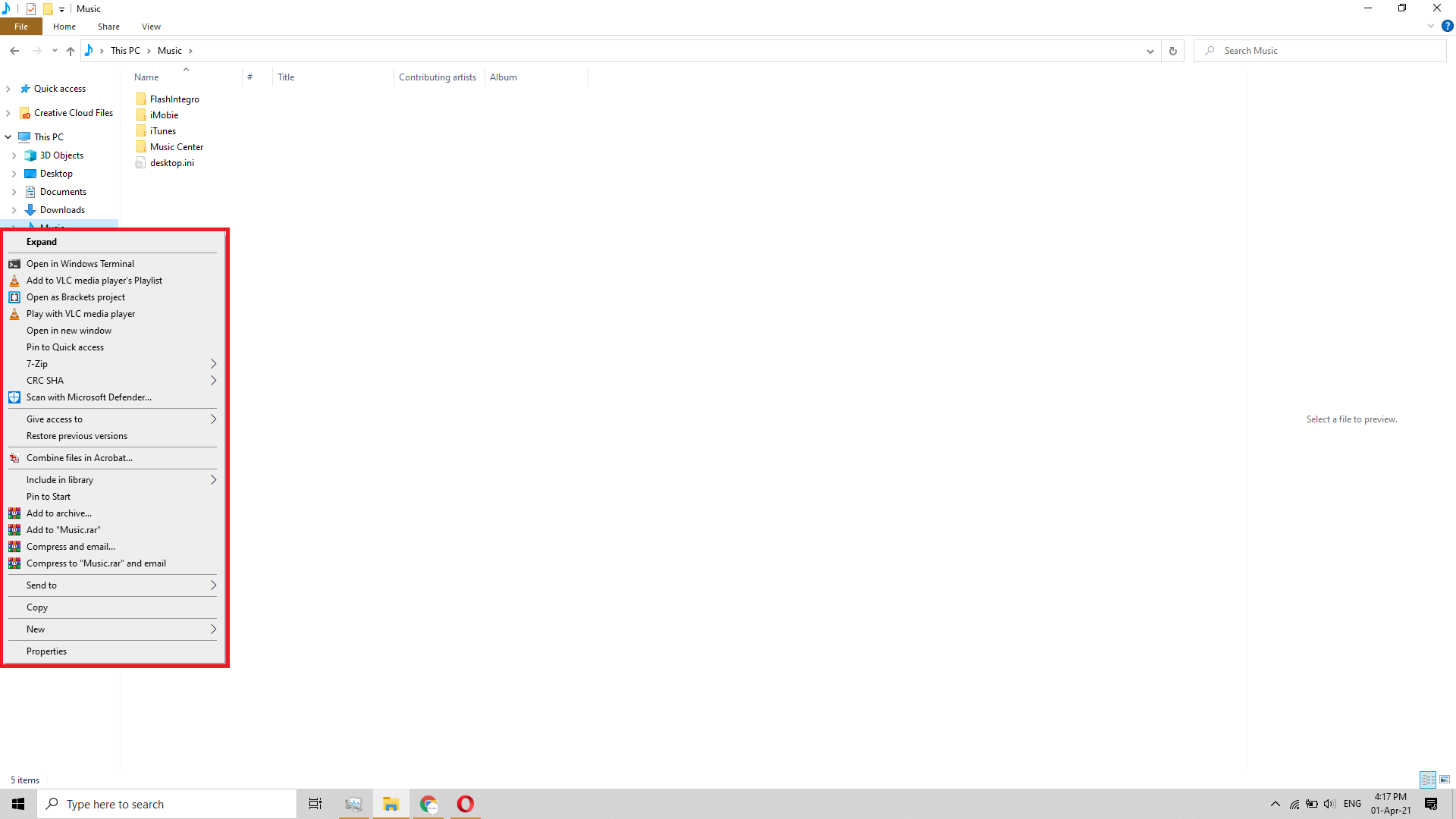 Solution:
Method 1:
Mostly its caused by some third-party application or software installed having context menu integrated to the Windows Context menu or normally called Right-Click menu.
In my case it was SpyBot Search & Destroy.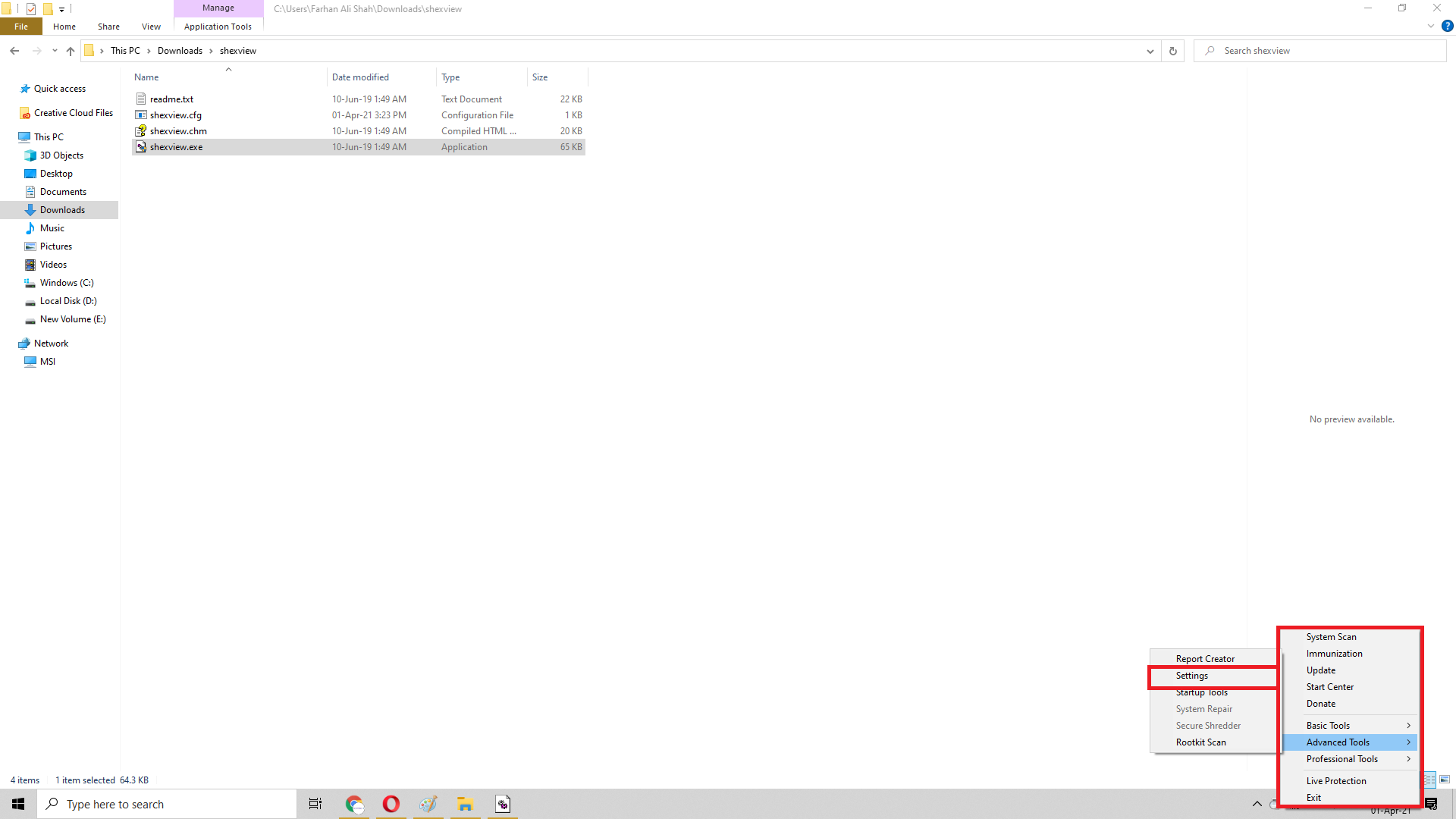 Go to System Integration Tab and "Uninstall" Windows Explorer Integration (64b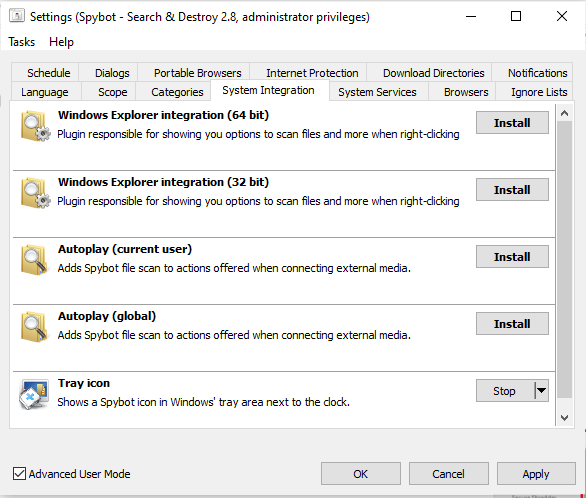 Method 2:
Use third-party software like ShellExView to remove additional programs from Windows Context menu:
1. Download ShellExView on your computer and Extract the downloaded zip file anywhere.
2. Run ShellExView and select Options > Hide All Microsoft Extensions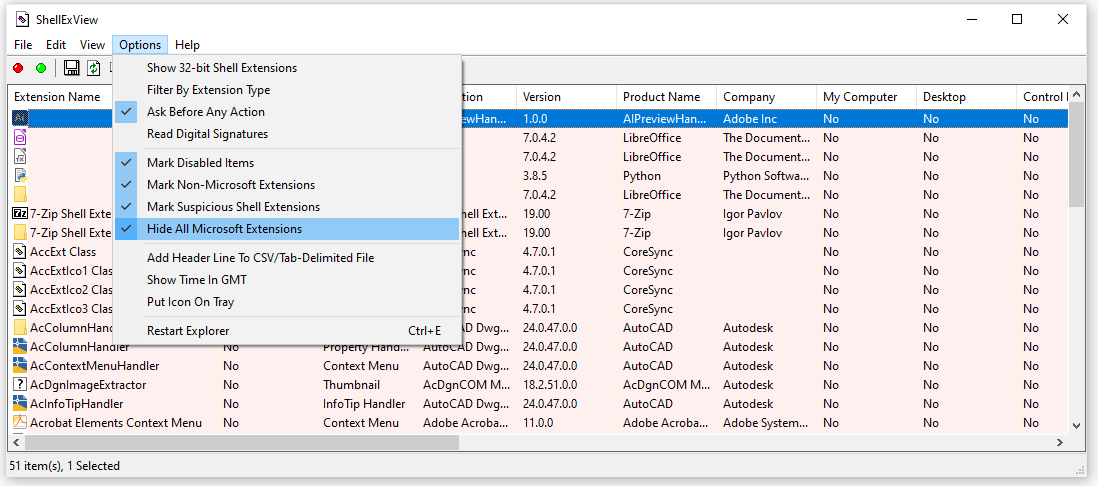 Select all programs you don't require and disable.
If that doesn't work disable all programs other than Microsoft.
Let us know in comments if that worked for you.
Keywords:
windows explorer crashing windows 8, windows explorer crashing windows 10, windows explorer crashing windows 11, File Explorer is crashing on right click Windows 10 | Windows 8 | Windows 7 | Windows XP, Solved, Fixed, File Explorer, crashing, right click, Windows 10, Windows 8, Windows 7, Windows XP, Windows 98, Windows ME, Windows 2000, Windows Server, Windows 95, windows 8 explorer crashes, windows explorer crashing right click,